Mark 2:23-3:6
 

|

 

Second Sunday after Pentecost

Why do so many people want to insist that Jesus was always nice? They like to talk about Jesus healing people, and they love to say that he suffered the little children to come unto him. (We can thank the King James for that fascination, I think.)

Mark is describing another sort of Jesus, an angry one.

Someone saw Jesus and his disciples picking ripe grain as they walked through a field. It's an odd snack, but they were hungry. A group of religious men (and yes, we may be fairly sure they were all men) accused them of breaking the Sabbath, reaping on the day of rest, work that was by the letter of the law proscribed. Their accusation made Jesus angry.
To borrow a line from Sidney Poitier's character in The Simple Life of Noah Dearborn, it's ok to be angry. There are places and times when anger is the appropriate response. These days it isn't difficult to find such a place or time.
The caution comes when we consider why Jesus was angry and who crossed him — religious people. If Christianity has it right, God Almighty incarnate was ticked off with some religious people.
There's plenty of irony.
Rules. Rules can be a fine way to achieve an end. Rules can be tools, a method. Consider the rule of a monastery—some things laid aside, others picked up. Rising before sunrise to pray. Perhaps keeping silence. Obedience. Or consider keeping the Sabbath. Even today, observant Jews may find the rules of the Sabbath challenging, restraining, or they may find keeping the Sabbath to be liberating, freeing, restorative, which is the entire point, of course.†
The religious people complaining to Jesus wanted to bind God in rules for which they had forgotten the meaning. They were like men who set out on a journey but forgot their destination.
Rules aren't the point. They're just the method.
Here's something else that is fascinating — Jesus answered them with a story, not an argument. He told them a story about David eating the bread of the Presence, bread reserved for the priests. It's a story about one of God's favorite people breaking the rules. (You can find it in 1 Samuel 21.) Maybe that's one of the reasons God loved David: all those rules he left scattered behind him like broken pottery.
David is on the run, hungry, fleeing for his life from Saul, the unhinged, autocratic king. The priest Ahimelech gives David sacred bread to eat, and he also gives David the sword of Goliath that oddly enough had been kept in the sanctuary — holy food and an oversized weapon. When word reaches Saul of what the priest has done, Saul orders Ahimelech and his fellow priests to be slaughtered, along with their families. It's not a pretty story.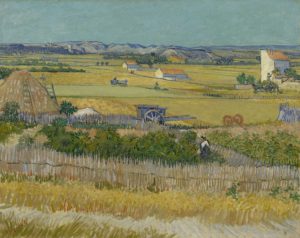 Jesus tells the religious folk who were objecting to hungry people picking grain on the Sabbath that the Sabbath day was made for humankind, not the other way around. Jesus is reminding them of the reason for the Torah, the law — to enrich the lives of people, to open a relationship with the Divine. They could not grasp it, having long before traded the law for their rules.
Their rules were easier. Focus on the Torah would have kept their eyes on God, which may have been wonderful or terrible, but never comfortable. Focusing on their rules let them divert their attention from the Divine. They subverted their own experience of faith.
We're supposed to criticize the rule-keepers. At least, that seems to be the way of present day Christianity. Point at the ridiculous critics, shake our heads at their short-sightedness. Maybe that's part of the reason that Jesus was angry. He knew that all these years later, we'd share one thing, at least, in common with the rule-keepers — we think that we are better at being good. And in focusing on behavioral delimiters, boundaries of acceptable Christian behavior, we loose track of our goal. Generally speaking, Christian ethics, like the ethics of every major religion, result in good behavior, good citizens, good neighbors, but that isn't the point. You can achieve that same level of ethical behavior as an agnostic or an atheist, it's just that the basis of your rules would be different.
One person may feed the hungry because that strengthens society, or because one day he may find himself hungry. The person of faith feeds the hungry because she sees the image of God in their faces.
There is a deeper point in the Torah, a more sublime meaning in doing unto others as we would have them do unto us. In loving our neighbor, we draw closer to the Divine. The closer to God, the fewer rules we need. And those first disciples walking with Jesus? It wasn't a handful of grain that sustained them. It was the presence of God.
† For more along this line of thought, you may enjoy Surprised by God, by Rabbi Danya Ruttenberg. Here's a link to her website and to more information about her book: DanyaRuttenberg.net/books/surprised-by-god